FLOOR MOISTURE METERS FOR WOOD & CONCRETE FLOORING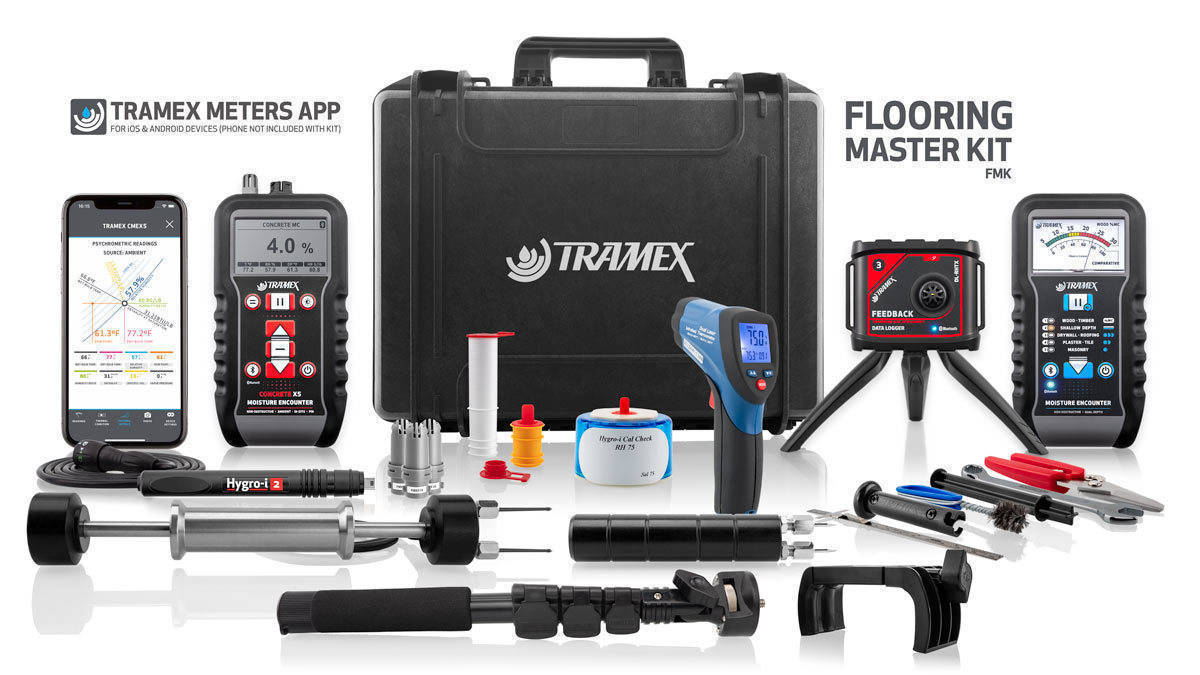 MOISTURE TESTING OF CONCRETE - QUANTITATIVE NON-DESTRUCTIVE INSTANT % MOISTURE CONTENT TEST, ASTM F2659 & ASTM F2170 IN-SITU ERH TEST...
For concrete and cementitious screeds to receive a floor covering the base must be suitably "dry enough" to prevent damage to the flooring material and to ensure a proper bond with adhesives.
Water is a vital component in the manufacture of concrete and the concrete must be kept moist during the critical curing phase to ensure the intended concrete strength.
However excess moisture in the substrate is the most common cause of floor failures, costing billions annually and causing major disruption to home and business owners.
Tramex provides reliable moisture meters and comprehensive concrete moisture test kits for accurately measuring moisture content in concrete floors and slabs.
The flooring inspection kits offer various combinations of equipment for moisture and relative humidity detection, developed for the moisture testing requirements of flooring installers, inspectors and surveying professionals