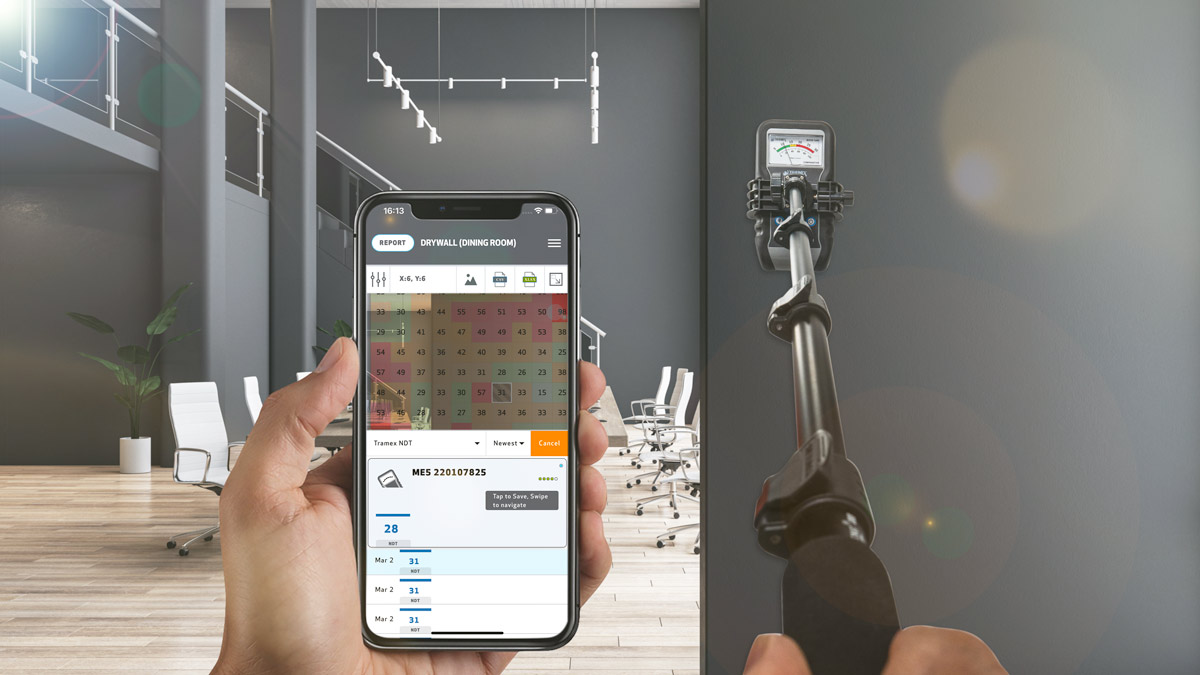 Moisture mapping provides moisture inspectors and surveyors with a detailed, GeoTagged and time-stamped visual representation of moisture distribution within a specified surface area.
Moisture-related issues, such as water intrusion, leaks or condensation, can be challenging to identify without a systematic approach. Moisture mapping simplifies this process by visually identifying problem areas with corresponding reading results and optional colour coding.
Tramex facilitates moisture mapping with the Tramex Meters App. The Tramex Meters App works with the 5 series moisture meters known for their accuracy and efficiency and are used in the concrete, flooring, water damage restoration, and building inspection industries. Users can create a GeoTagged and time-stamped moisture map in real-time, whilst taking readings on the spot and create, save and share photos and charts of the results.
The comprehensive moisture maps enable inspectors to quickly identify problem areas, prevent potential damage, and implement effective remediation strategies.
Benefits of using the Tramex Meters App in moisture inspections
With the Tramex Meters App, moisture inspectors and surveyors can quickly scan large areas, such as walls, floors and ceilings, while simultaneously creating detailed and accurate visual moisture maps incorporating readings from their moisture meters.
Visual presentation of moisture levels
The moisture maps offer an accurate visual representation of moisture measurements across the area under test showing and recording exact reading results taken in specific spots on the grid. The reading results can be colour coded to display moisture levels from dry to wet. The grid can be adjusted if more detailed investigation is required.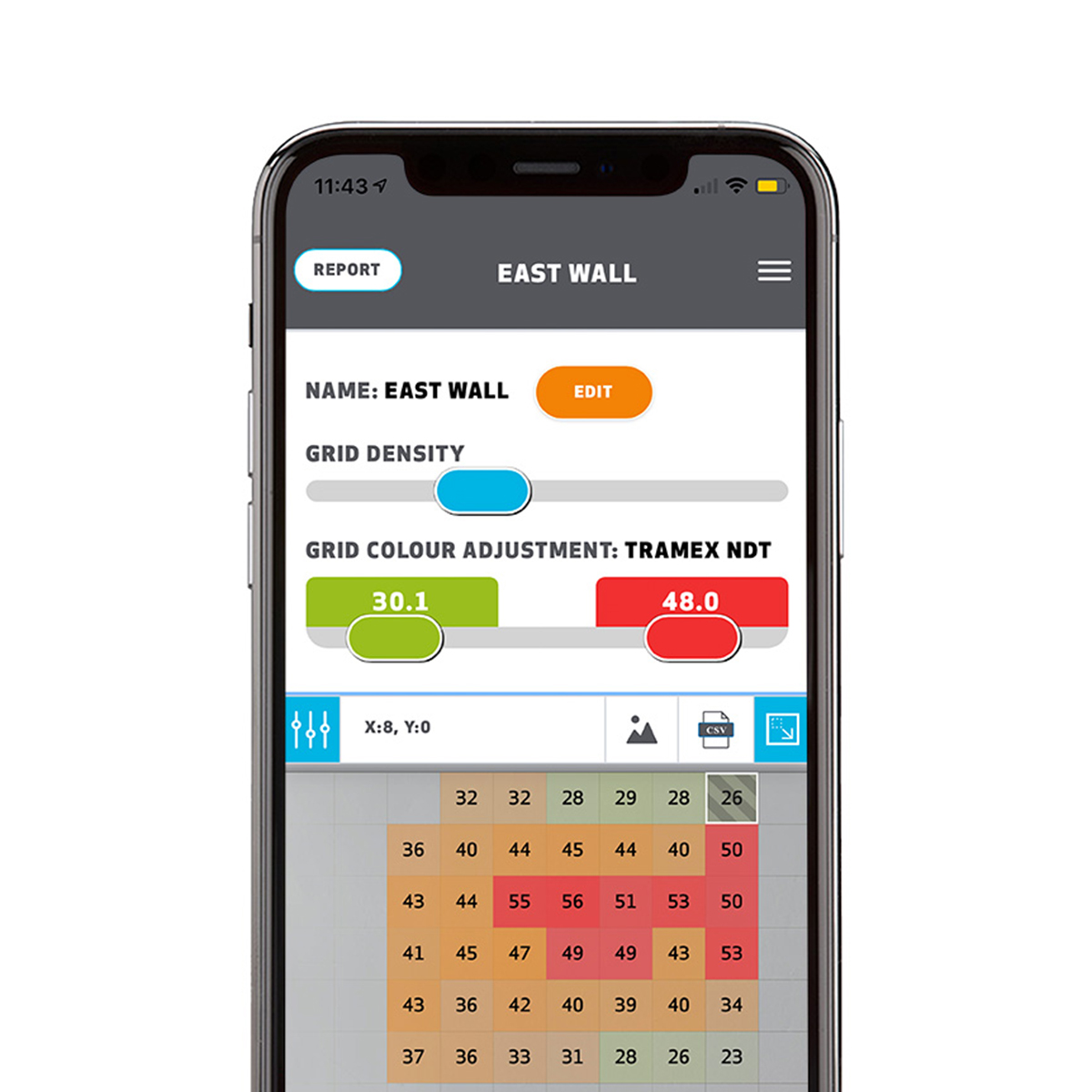 Highlighting known and unknown trouble spots
The colour coded, visual map will not only show the main 'known' problem areas but can also indicate the scale of hidden moisture ingress and help track the path back to the source of the moisture issue.
Early detection of hidden moisture is crucial to prevent significant damage, structural issues, and mold growth.
Identifying both known and unknown problem areas accurately and instantly, allows for quick remediation actions, saving both time and money.
Clear time-stamped documentation and GeoTagged reporting
Accurate documentation and reporting are vital aspects of moisture inspections.
The Tramex Meter App simplifies the process by allowing inspectors to capture time-stamped moisture readings and generate comprehensive GeoTagged reports directly from their mobile devices. Moisture maps can be included in these reports, providing visual proof and documentation.
Moisture data analysis
Moisture mapping generates valuable data that can be analysed over time. This can be useful when monitoring the drying process until the drying goals are achieved.
Historical moisture data can reveal recurring moisture issues, assess the effectiveness of previous interventions, and determine long-term maintenance strategies.
Why Risk It? Just Add Tramex!