Monitor the drying conditions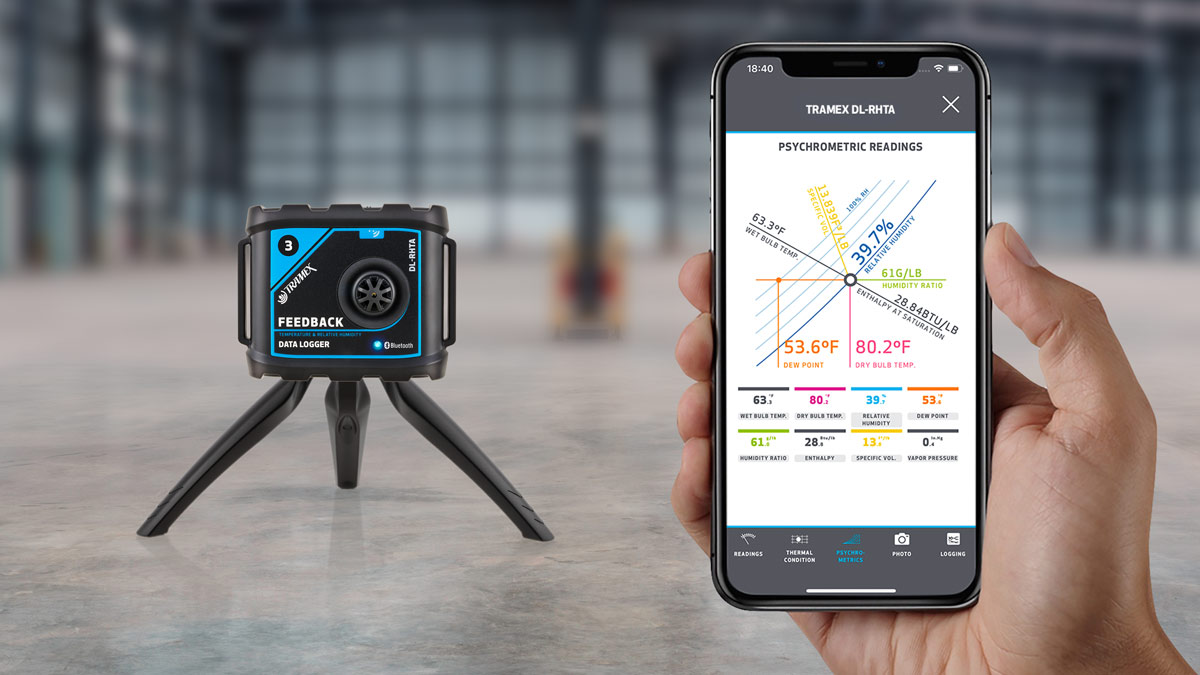 It is important to monitor the drying conditions to ensure progress is being made and that the required 'drying parameters' are efficiently controlled and maintained. The ambient conditions of temperature, relative humidity, gr/lb & g/kg, and dew point can be monitored either locally and remotely.
Tramex Feedback Dataloggers, DL-RHTA and DL-RHTX, and the Tramex Meters App allow for on-site datalogging of both ambient and in-situ temperature, rh, gr/lb & g/kg, and dew point conditions. The data is transmitted wirelessly via Bluetooth BLE technology on-site to your Tramex Meters App on your mobile device. On the App you can visualize Live Readings, Thermal Conditions and Psychrometric Charts as well as creating and exporting spreadsheets, charts and reports.
Remote monitoring is possible with the Tramex Remote Environmental Monitoring System (TREMS) and its secure online Tramex Cloud system.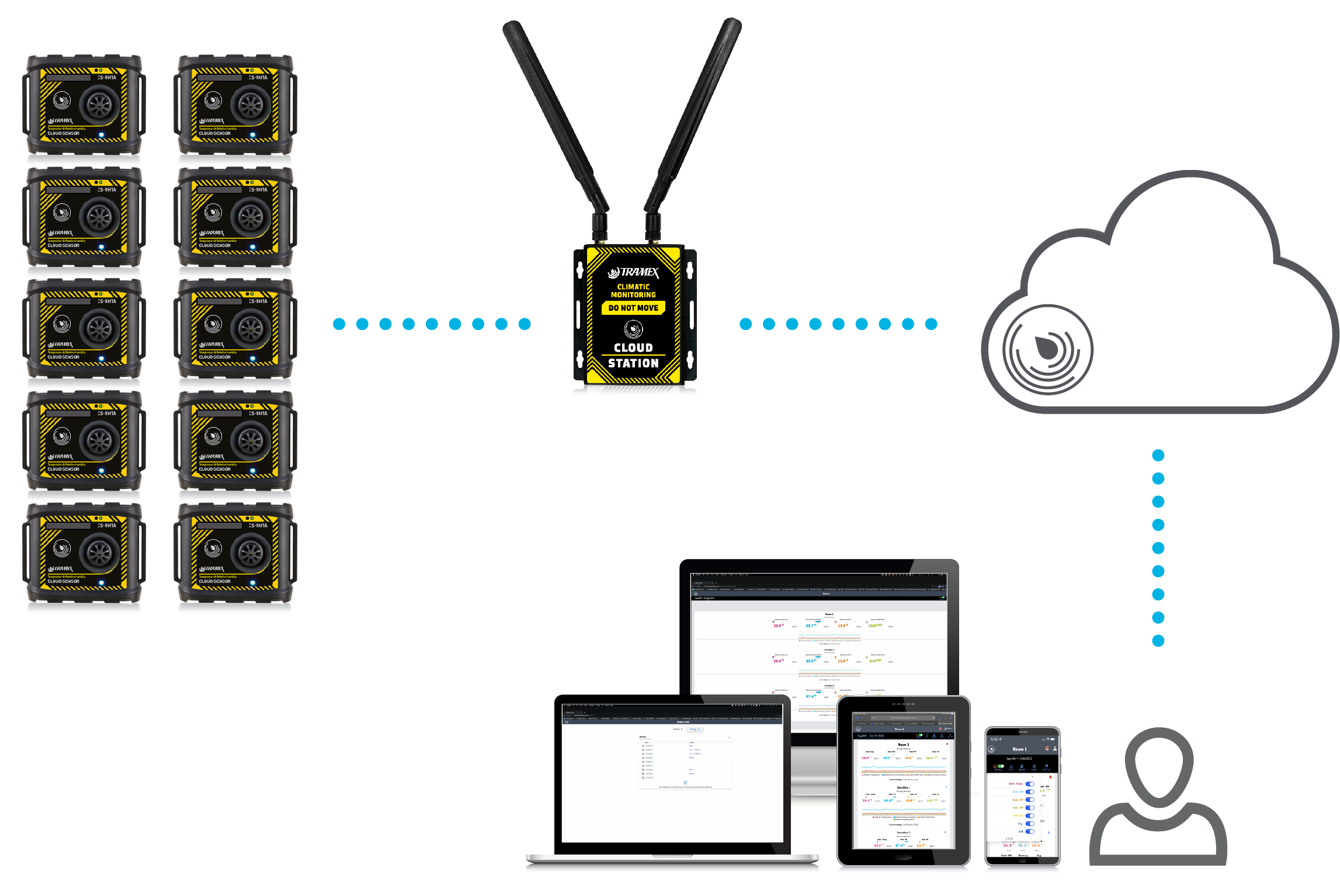 Multiple Cloud Sensors can be used in any one TREMS project, depending on how many areas of measurement need monitoring. The on-site Cloud Sensors transmit relative humidity, temperature, dew point and humidity ratio g/lb & g/kg readings wirelessly via the Tramex Cloud Station. In your Tramex Cloud account all collected data can be viewed remotely as files and in visual charts or graphs and compiled into reports. With TREMS, in the case that readings are outside the set parameters, alert notifications can be set up so that immediate action can be taken when needed.
With TREMS on your project, technicians and decision makers can decide whether a visit is required to take the industry standard readings in order to confirm completion or whether further drying is required.

Learn More about TREMS