MOISTURE METERS FOR WATER DAMAGE RESTORATION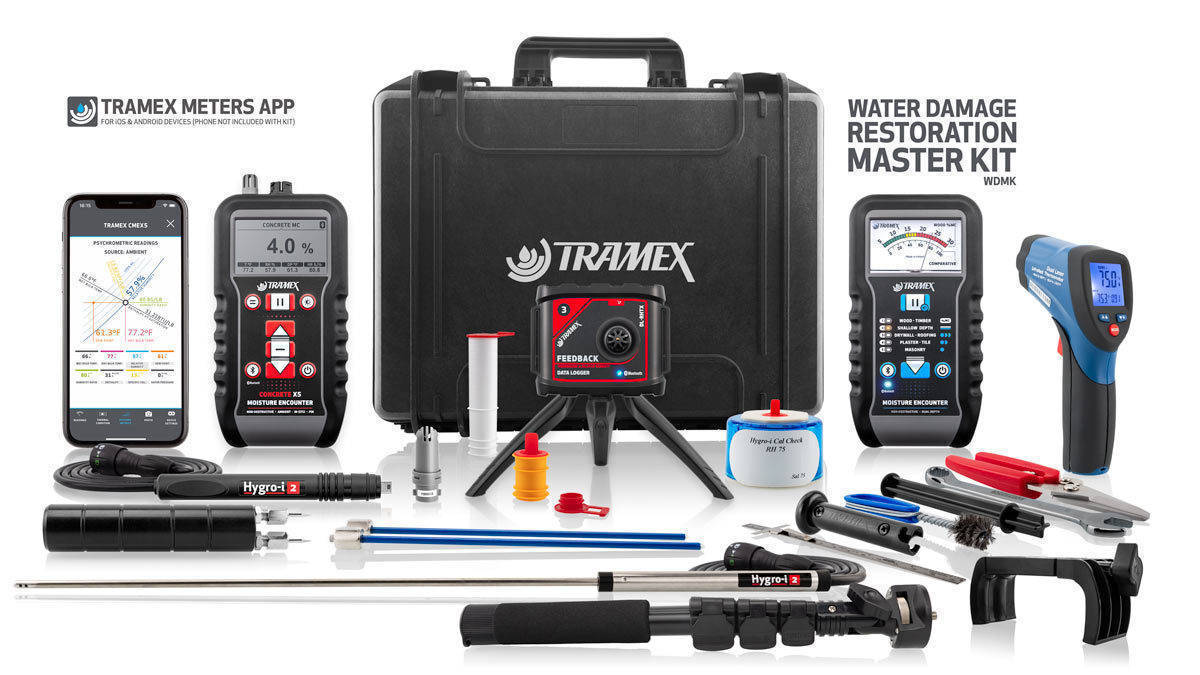 MOISTURE TESTING OF ALL NON-CONDUCTIVE BUILDING MATERIALS USING NON-INVASIVE & PIN-TYPE METERS & THERMO HYGROMETERS...
Restoring property to a pre-water damage loss condition requires that all materials within the structure be examined thoroughly before, during and after the drying process.
Moisture meters allow the drying technician to locate the extent of water damage as well as the source in the case of a leak or burst pipe water intrusion. Using the best quality moisture and humidity meters is vital to achieving realistic comparison readings from before and after and measuring the moisture in materials like concrete and wood based products.
The Tramex range of moisture meters and thermal hygrometer data loggers are the very best in class, providing unrivalled repeatability and accuracy which technicians can count on.
Tramex are unique in producing a full range of calibration check devices for each of our measuring tools to provide peace of mind that the meters are constantly within calibration.