The right moisture inspection and mold prevention equipment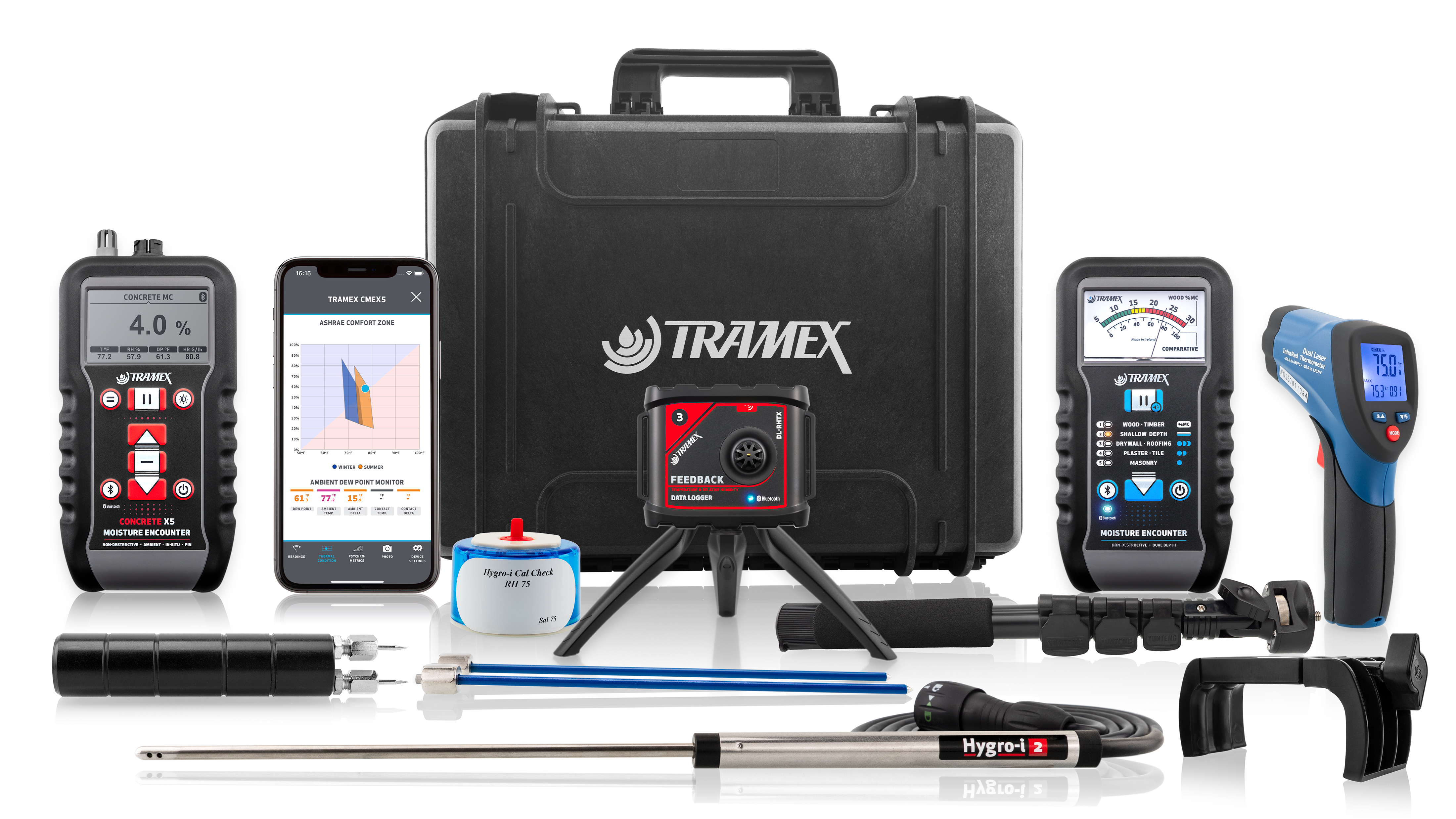 As there are severe risks to living in an environment with high levels of moisture and humidity, both for your health and for the longevity of the building structure, it is essential that you use reliable moisture and relative humidity meters when conducting a moisture inspection to prevent or locate microbial growth.
The Tramex Water Damage Restoration Kits contain the necessary equipment to carry out a full and thorough inspection of floors, walls and ceilings. They offer non-destructive moisture meters and probes for further investigation, deeper within the building structure.
With the correct remediation methods, high moisture and humidity problems can be resolved and even prevented.
Why Risk it? Test with Tramex
Learn more