Roof Moisture Meters for Flat Roof Inspection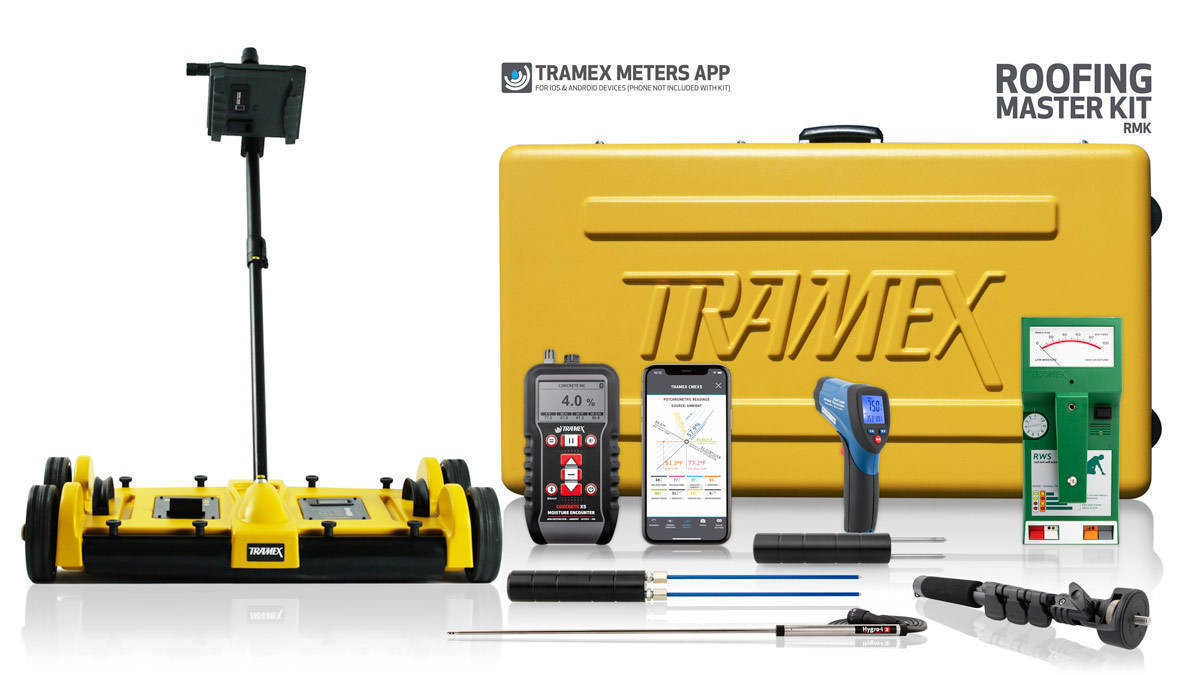 Moisture Mapping & Flat Roof Leak Detection
From the time a flat roof has been installed it should be maintained and inspected on a regular basis with problems and defects attended to and corrected as soon as they are located. Tramex moisture inspection tools for roofing provide the fastest, simplest, most economical & safest methods of locating moisture damage in flat roofs.
Designed to quickly & non-destructively scan an entire roof area to ASTM D7954, the Dec Scanner & RWS moisture meters are ideal for tracing the source of a leak, mapping out the damaged insulation & roofing materials as well as perfoming an integrity test on a newly installed roofing system.
No need for special operating licences or to clear the building of occupants and best of all, testing can be performed at any time of the day.