---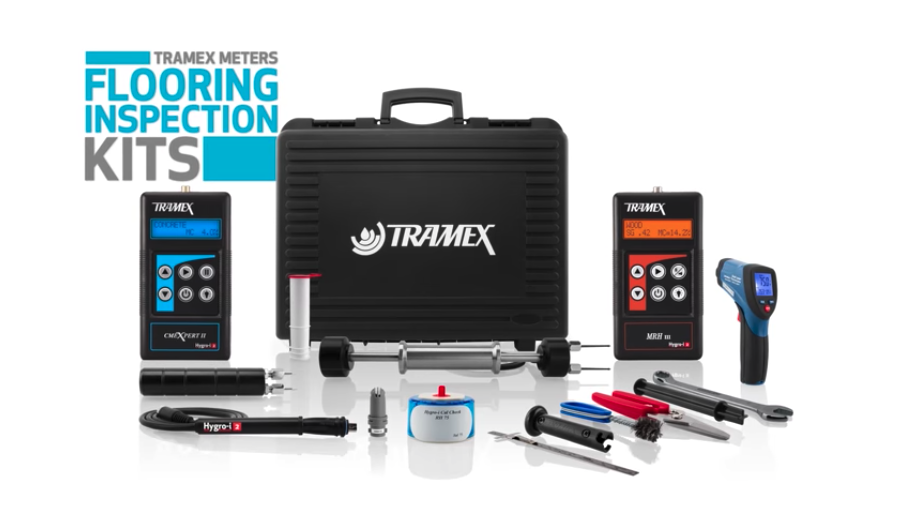 People walk into their homes and businesses every day of the week, and everything is perfectly normal. Then, one time, they come through the door and stop because they notice something. They see a spot on the carpet. A portion of wood flooring looks discolored. Perhaps a laminate surface is cupping. Or, they see signs of mold, which is indicative of moisture. When there is moisture damage to floor coverings, homeowners and businesses should take precautions, because one spot of moisture can grow to cause significant damage.
Before things get worse, most people know to call a competent professional to scope out the situation. When a plumbing contractor, facility maintenance engineer, mold remediation company or general contractor, owns a TRAMEX moisture meter, they can more quickly perform testing on flooring and figure out what is going on below the surface. Prompt moisture detection can often help save flooring, or at least, minimize potential restoration expense.
Moisture related flooring failures typically occur for one or several of these reasons.
• Water flows due to a broken pipe, drain, or appliance
• A collapsed subfloor component
• Over time, a vapor barrier is compromised
• A leak in the roof makes its way to the floor
• Indoor equipment steam saturates the space
• The adhesive is inadequate or has degraded
• High alkalinity in the concrete slab means there is a problem with the dampness emission rate or a higher emission rate than the floor covering can tolerate
• The concrete slab did not fully cure when poured and remains damp
It is Not Enough to Try and Guess Moisture Content
The success or failure of flooring installation and its' long-term survival is often knowing if the materials used, including covering, adhesive, damp-proofing, and the type of subfloor are compatible, and have reached equilibrium with the environment. In general, most manufacturers provide guidelines on the compatibility for flooring products, which suggests the moisture analysis and tolerance for the appropriate adhesive and the concrete slab or subfloor.

TRAMEX Meters Make the Job Easier
Our meters offer the highest standards of precision and durability to determine moisture in all types of flooring, from laminate and hardwood to concrete and everything in between. We have the most advanced instruments to detect, track, and measure moisture content, and are market leaders in the industries we serve. Check out our website or contact one of our representatives at our Orlando location to learn more about which TRAMEX product should be in your toolbox.