---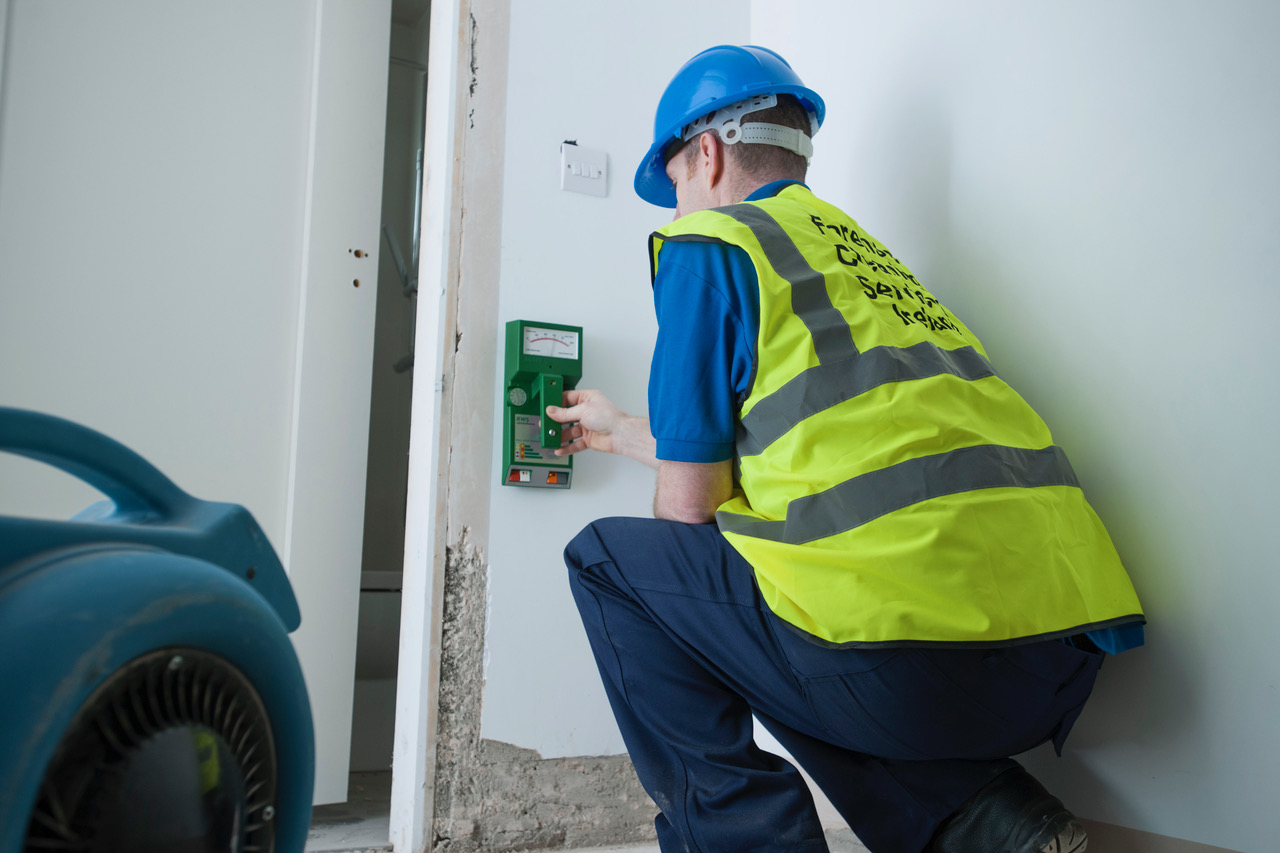 Moisture testing devices are an integral tool for the restoration industry. Though a team of professionals can employ every piece of equipment on a job site, unless the damaged or dampened building materials are free from moisture to a required standard, the job will not be satisfactory for the long term.
TRAMEX moisture meters make it possible to identify and track the source and extent of moisture problems without destroying the materials being tested. We design our products to fit your needs because we know working conditions on the job site, such as tight spaces, difficult to reach places, corners, curves, and textures, are challenging. These areas can only be correctly measured with the precise moisture meter.
We also know, the sheer variety of materials required to be tested demands using the right restoration moisture meter. How do you know you have the moisture meter for the restoration project? Here are a couple of things to consider.
How quickly you can get a measurement
The type of scale(s) on the meter
The depth moisture can be detected
How do you determine the best TRAMEX moisture meter for your next restoration project? Here's a quick overview.
The Moisture Encounter ME5 provides an instant measurement and evaluation for a wide range of building materials
The Concrete Moisture Encounter CME5 is a non-destructive meter for measuring moisture content instantly in concrete slabs
A digital version of the CME4 handheld the CMEX II provides instant and precise measurements in concrete and other floorings (incorporating the optional Hygro-i plug-in ports transforms it into an exemplary all-in-one instrument)
The MRH III is a handheld digital moisture meter calibrated for most building materials (the optional plug-in Hygro-i2 makes it suitable for water damage restoration, flooring, checking indoor air quality, inspectors and pest companies)
A mobile and non-destructive impedance device, the Dec Scanner is excellent for surveying instant moisture of roofing and waterproofing, checking for water leaks, and integrity tests
For a pocket-sized meter, the Skipper Plus is non-destructive and is a comprehensive, safe method for detecting excess moisture in boat hulls and fittings
The handheld PTM 2.0 digital, pin-type meter takes exact measurements in wood, drywall products, and comparative WME (Wood Moisture Equivalent) values in wood by-products as well as more than 500 wood species
The options of different moisture measurement meters from TRAMEX make it a versatile tool for restoration experts. It is precisely what professionals need to shore up the exactness required in many contracts.
With in-built quality you can trust, you can count on an investment in TRAMEX by having ownership of a quality product to bring you serviceability for years to come.
Want to learn more about the features of TRAMEX moisture meters? Check out our webpage for more details. Call our Orlando office tollfree at 800-234-5849 or send us an email at [email protected]. We'd be pleased to answer your questions and discuss your needs.